Journalist Brenda Norrell's blog of censored news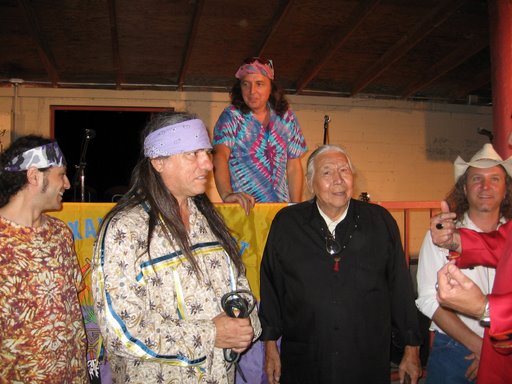 Photo: Keith Secola and Floyd Westerman 2006/Photo Brenda Norrell
Please visit my new Censored blog:
Here's the latest on the new website
--Uncensored News Awards for 2007
--Floyd Westerman takes flight to the Spirit World
--Homeland Security plans to seize southern Texas land, including Lipan Apache, by eminent domain
--Alcatraz Sunrise Gathering 2007
--Indigenous Border Summit of Americas, Nov. 7 -- 10, 2007
--Zapatistas North American Summit and Intercontinental Summits in Mexico in October
--Privatizing misery, deporting and imprisoning migrants for profit
--Life and death on the border, 'No significant impact'
--Mohawks unite with Venezuela's Hugo Chavez to fight colonial oppression
--Texas migrant prisons, photos
--US soldiers smuggling cocaine at US/Mexico border
--Corporate vultures at the border
--Boeing/Israeli spy towers aren't working at Arizona border
--O'odham graves dug up for border barrier construction
--Dakota Region: America's Secret Chernobyl
--Priests face prison to expose torture in Arizona
--UN calls for second Indigenous Border Summit
El Mayor, Cucapa, Baja Mexico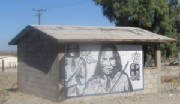 Photo Brenda Norrell
Cucapa in Mexico carry out fishing rights with international observers:
With $25 million payment, Chiquita washes its hands of Death Squads it hired
American Indian musicians in concert to save Intertribal Friendship House in Oakland and its rich history:
Concerts to save Oakland Intertribal Friendship House
Federal court rules against sewage snow at Snowbowl, cites American Indian religious freedom
Mayans cleanse area after Bush visit
"Yellow Dust"
Video short at You Tube: In the beginning, Navajos were given a choice of yellow corn pollen or the yellow dust in the rocks. Navajos chose pollen and were told by the Holy Ones that the uranium would bring evil if disturbed in the ground:
Indigenous Peoples Day in Phoenix Monday, March 12, 2007
Guerrilla Network News: Desert Rock protest continues
Cucapa and Quilihua video link
Yaqui in Sonora ban pesticides read more...
Reporters Without Borders/Sonora link
Protecting Medicine Lake: links to articles on protest in San Jose
BUFFY SAINTE MARIE
The United States blacklisted Buffy Sainte Marie and put her out of business. Here's Buffy singing "Universal Soldier." Buffy live in 1970:
Buffy Sainte Marie's censored 1999 interview
Counterpunch: Indigenous call for global ban on uranium mining
IRC Americas: "Indigenous call for global ban on uranium mining" link
TRESPASSING: the film you didn't see at Sundance
Navajos struggle to protect homeland from 'fat cats': Dooda Desert Rock Blog
Leonard Peltier: When the Truth doesn't matter
Please note this is a free Tripod website and disregard any advertising at the top or bottom of this website, particularly those referring to American Indians and DNA testing.
Contact journalist Brenda Norrell